When I got back to the office from San Diego on Tuesday, I noticed something odd.   Everyone's door in my wing was shut.  We are usually an 'open-door community', walking in and out with questions/answers/problems/solutions all day (in addition to the occasional ridiculous 4-person conference call over our VOIP phones), but it wasn't the case anymore.
Then around 10am I heard some loud, yet elegant singing, in the conference room at the end of the hall.  Inquiring minds need to know, so I checked out the schedule for the day:  Houston Grand Opera Auditions. All day.  And all of Monday.  And all day Wednesday.  Ah ha! Problem solved.
Then Thursday comes along. Closed. Closed. Closed. Closed. Closed. (I'm in the middle.)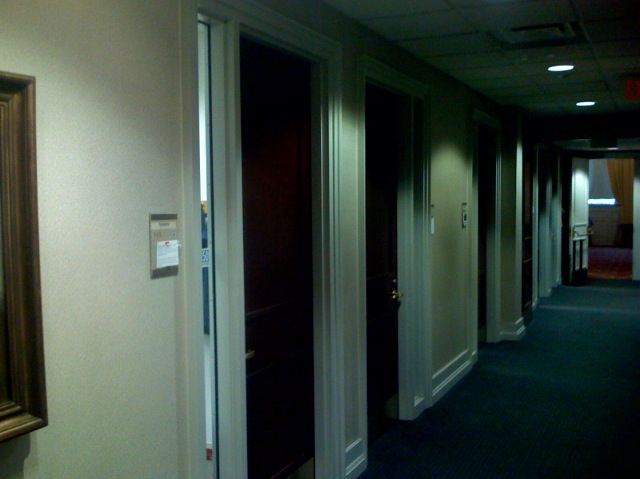 Then I realized, it's not the opera or the fact that we don't want to talk to each other.  It's simply that time of the year. Early Admission deadline of December 1 is eerily close, and with Turkey Day knocking out a good portion of the time left, we're all scrambling to cover our comm flows.   I need to design/email 18 separate emails before 5pm tomorrow.  There are content updates galore on the Admission and Financial Aid pages, and we have stuff that needs changed in our visit system that we don't have someone to do. (Note: interviews underway!)
I thought we were busy at the end of October, but I had no clue.  On a positive note, apps are up 30% for the year, and multicultural apps are up 26.5%. Top 10% of class apps are up 25%, and ACT/SAT averages are both up for applicants.  I guess I'll go ahead and take all the credit…..
Hope you are all keeping busy!
Brad